One of the great protagonists of the 4th CMAS Masters Finswimming Open Water World Championship was Angelo Sesana. The eighty-year-old - yes you read that right- Italian athlete managed to win a total of four gold medals. 1km Bi Fins, 3km Bi Fins, 3km Surface and 4X1km SB relay. Let's read the following interview which is of particular interest.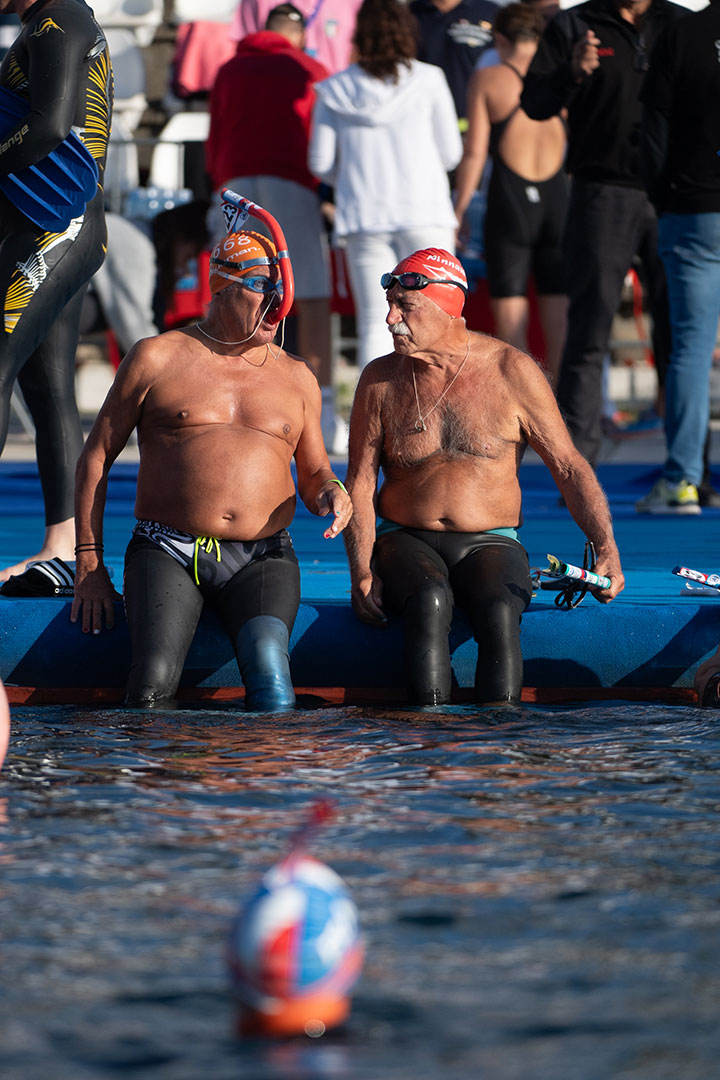 Please introduce yourself.
I am Angelo Sesana, 80 years old. I was born on October 9, 1943, in Cermenate, a province of Como. I am married, and my wife is also practicing finswimming. We don't have children (but we live with two cats). I studied in middle school and worked as a goldsmith and gemstone setter. I have also been an actor, appearing in theater, in two movies and in tv commercials.
What is your experience in finswimming?
I had been playing tennis and participating in competitions but I was forced to stop because of tendon problems and looked for some other sport to practice.
I learned how to swim by myself at 16 years of age, living in Milano and I always liked to swim. So I tried finswimming and I was hooked. I started practicing finswimming seriously. My first competition was in 1969: Abbiategrasso Milan "Pinnalonga" a 25 km long distance one.
I learned diving and became a diving instructor at FIPSAS and national commissioner. I am also a CMAS diver. I am the only one to have swam the Strait of Messina round trip underwater in 1989. I hold the record of crossing the Strait of Messina (2.5 km) underwater in 21 minutes. I also crossed Lochness lake underwater in 1989.
I have 77 medals from Italian championships, in swimming pool, open water and also in apnea.
Tell us about your masters career.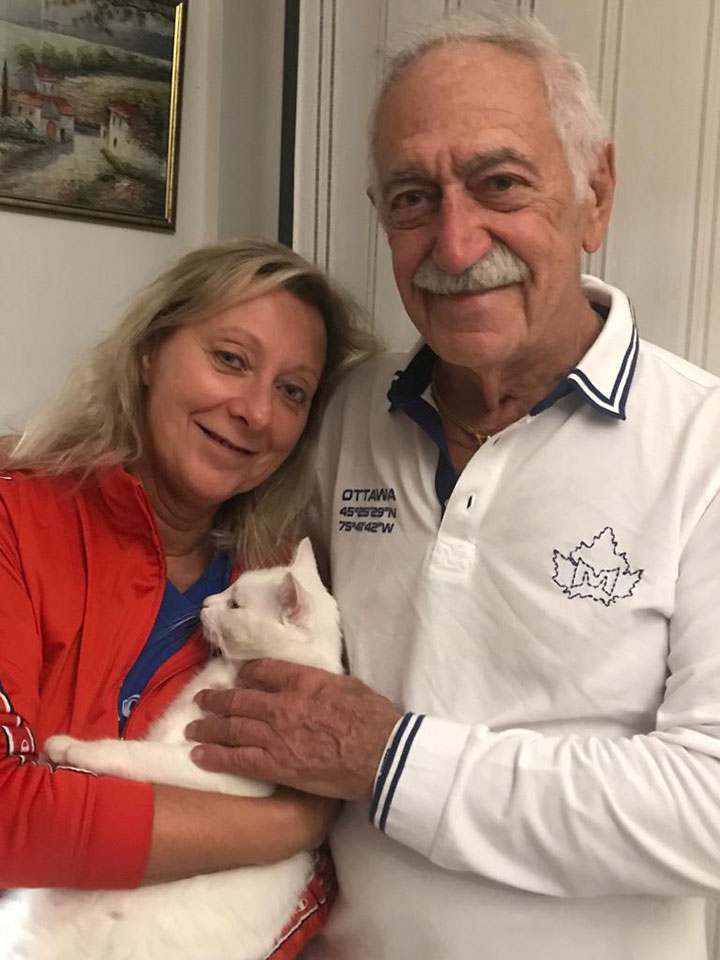 I switched to the master's category in 1983.  I have been participating in international masters competitions already from the very first World Cup in 2014 and from 2019 in World championships. I have 17 gold medals, 31 silver and 5 bronze. During the covid years, 2020-21 we had only European championships. I obtained 10 gold, 4 silver and 3 bronze medals.
I have never stopped training. I am 80 years old, still healthy and participating in competitions. I am pushed by my competitive spirit but also by my love for the water. Finswimming is the ideal sport when you are a master.